Drowsiness Detection Software
Detects drowsiness levels in 5 stages.
Prevents drowsy driving !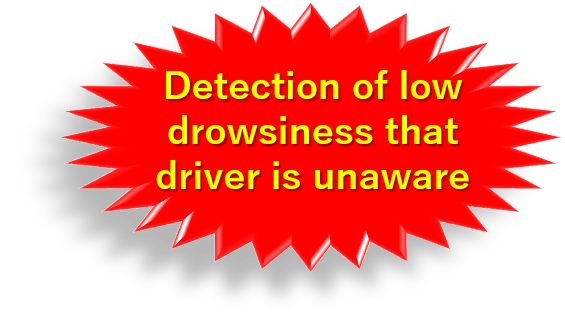 Based on several statistics※1 drowsy and inattentive driving are the most common reasons behind traffic accidents, resulting in loss of life and property.

We aim to contribute by reducing the accidents using our drowsiness sensing technology that can detect driver's drowsiness levels in five stages from blinking patterns and facial expressions captured through a camera.

By detecting "lower" drowsiness levels or "light sleepiness" that the driver is not conscious about, it is possible to provide triggers to awaken the driver before he or she becomes more sleepy thereby preventing drowsy driving at an earlier stage.

This technology can be used in driver monitoring systems that use optical image sensors, cameras etc.. and is a robust solution to prevent drowsy driving.

Our target is transportation segment that include logistics, commercial vehicles and railways.

※1 [National Police Agency – Transportation/Traffic Bureau , Japan] [Study by NHTSA, USA Govt]
Our value proposition
---
Drowsy driving prevention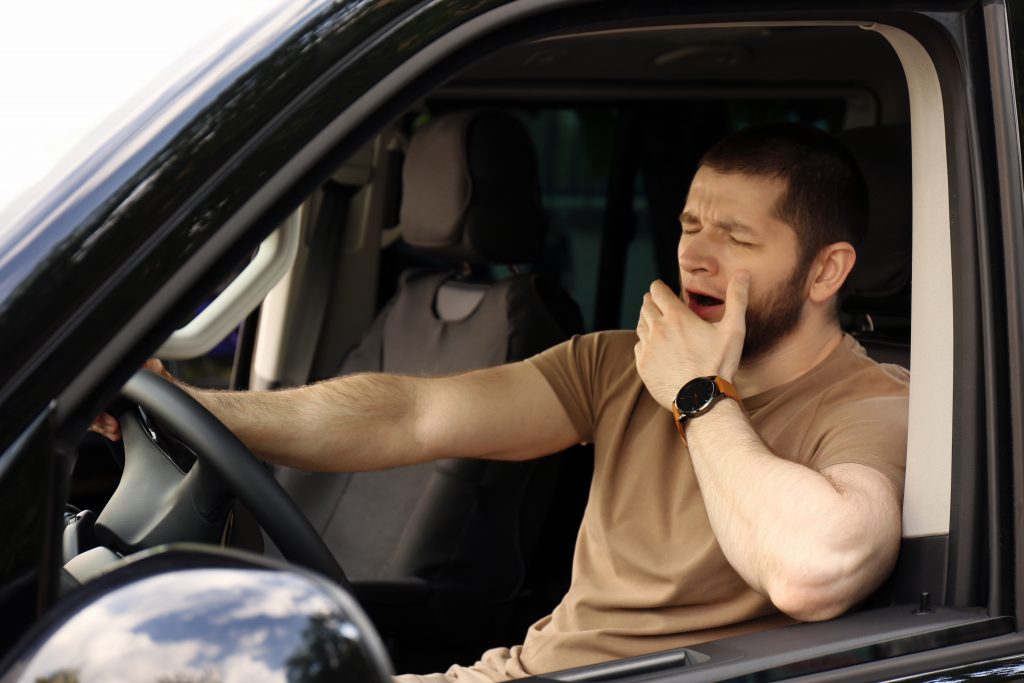 Visualization of driver drowsiness
Suppression of drowsiness by alert
Prevention and prediction of accident-prone routes
Accident-prone* (dangerous) area heat map
Supporting creation of 'safer' routes
* "Accident-prone" due to drowsiness resulting from route's complexity level
●Drowsiness Detection Mechanism

Analyze "unique behavior" during "deep" and "light" sleepiness and incorporate it into drowsiness detection parameters
Features
---
●Drowsiness level detection accuracy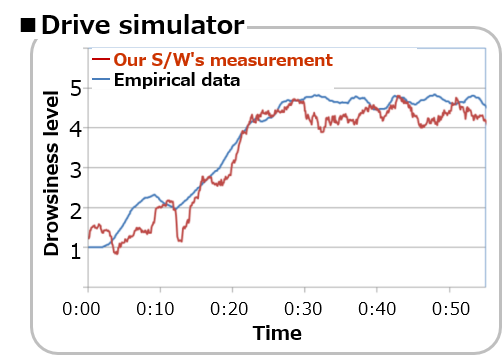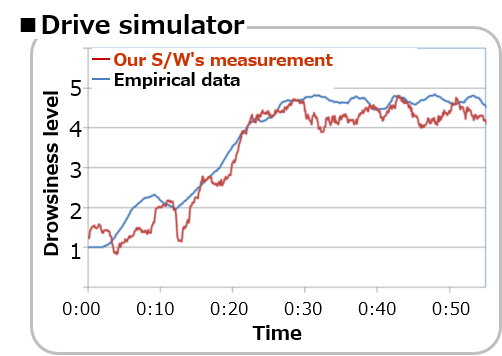 High correlation with empirical data(※)
Can detect light drowsiness
(※)Empirical data: Quantified by a certain measurement method by experts
●External light resitstance
Conventional camera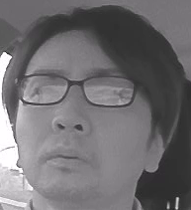 Drowsiness cannot be detected because eyes and blinks cannot be captured
Camera with our sensor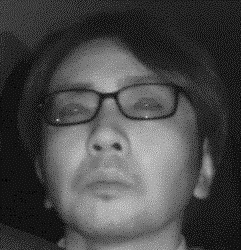 Drowsiness can be detected by capturing the eyes and blinks behind the glasses
Robust performance without being affected by external/ ambient lighting
Case Studies
---
Measurement of drowsiness level with drive simulator
Study 1 : Drowsiness comparison – With & without alerting driver (same driving route)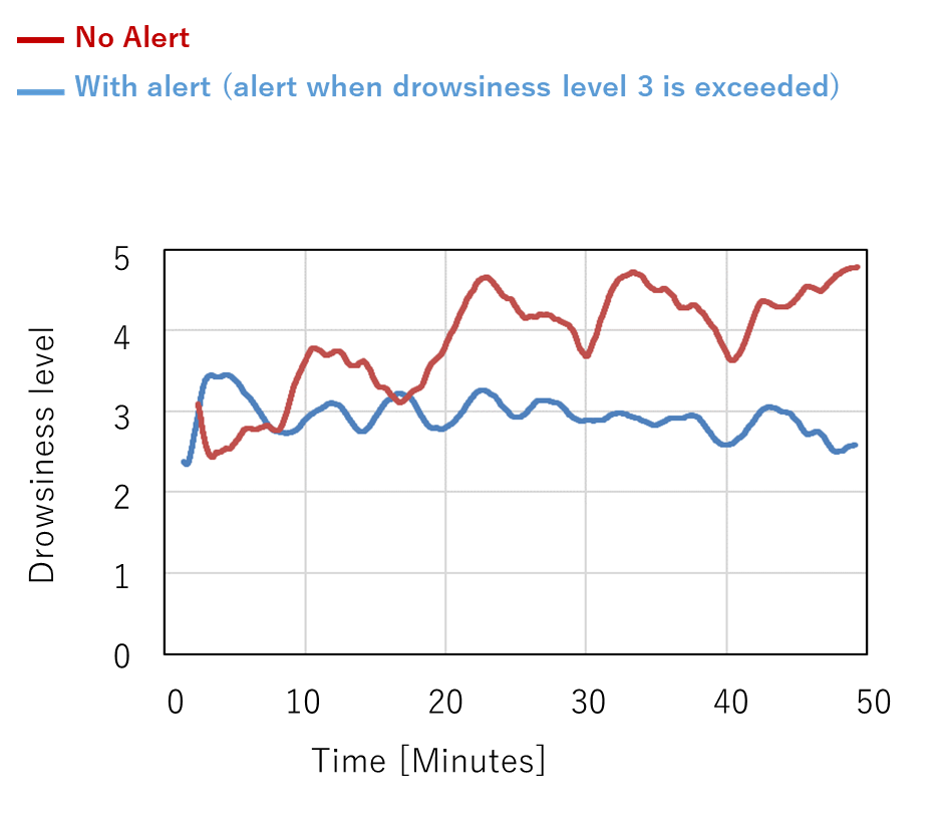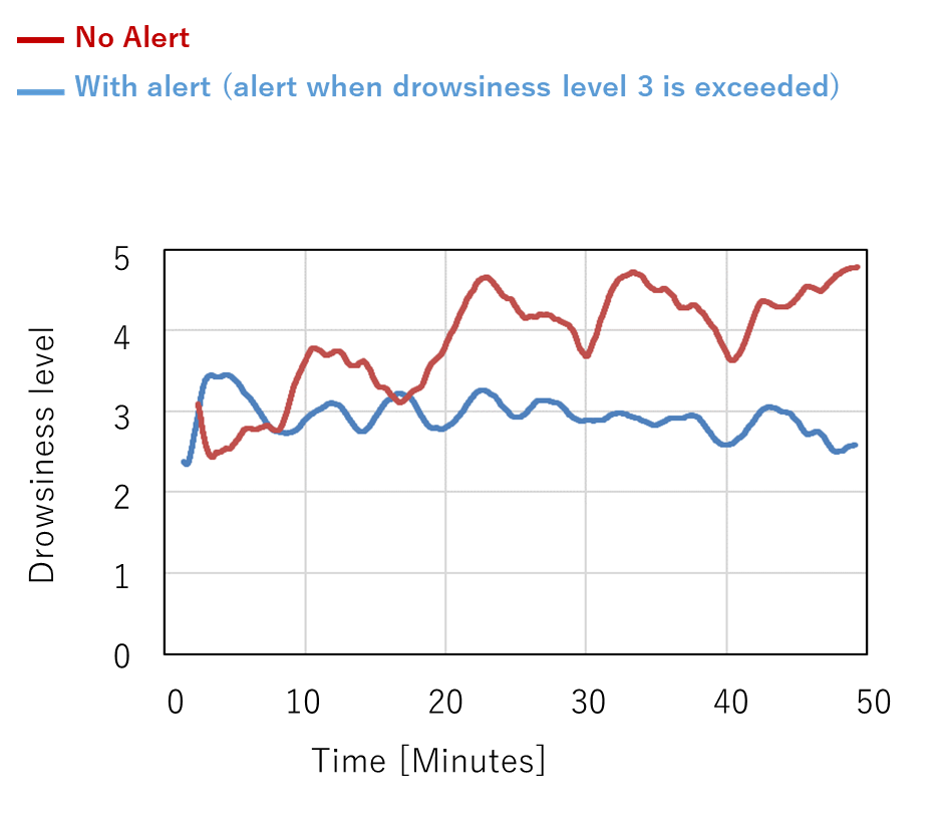 Drowsiness suppression was achieved by accurate detection and appropriate alerts
Timely alert can prevent drowsy driving
---
Study 2 : Drowsiness comparison – change in driving routes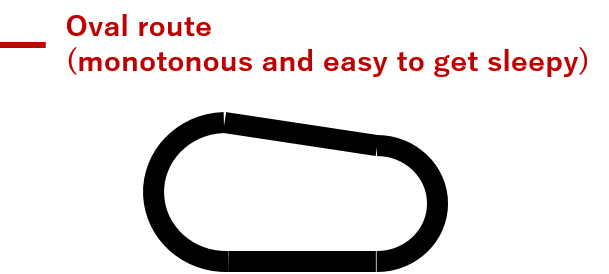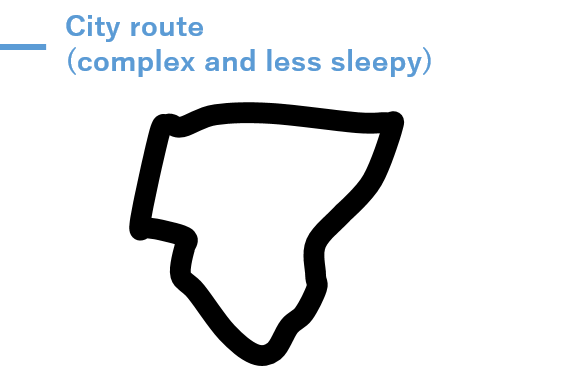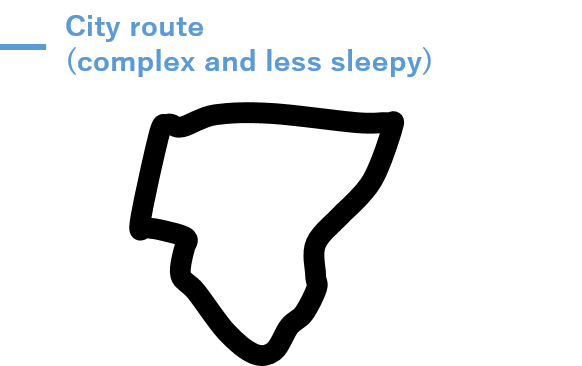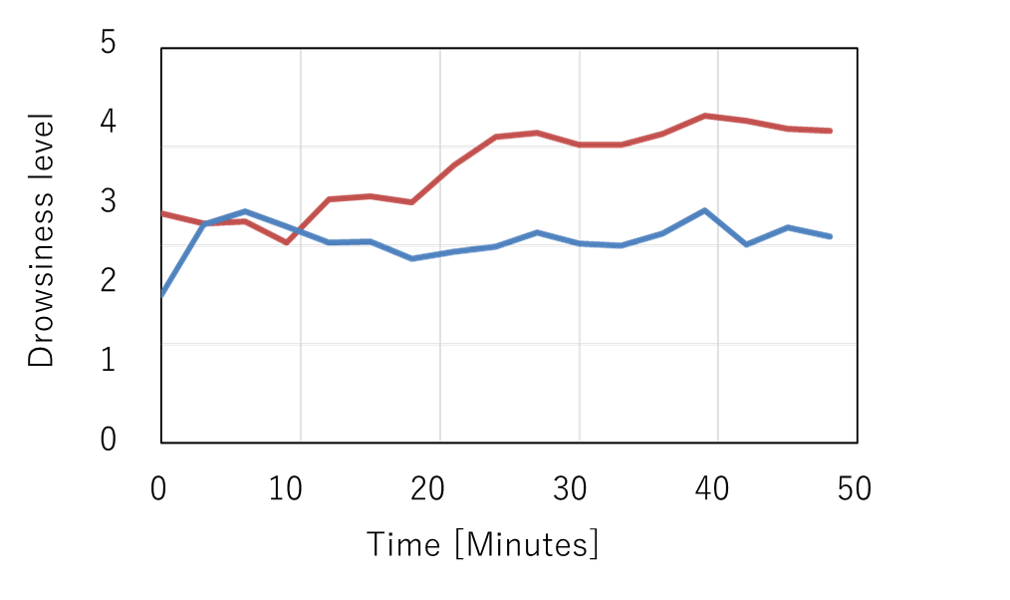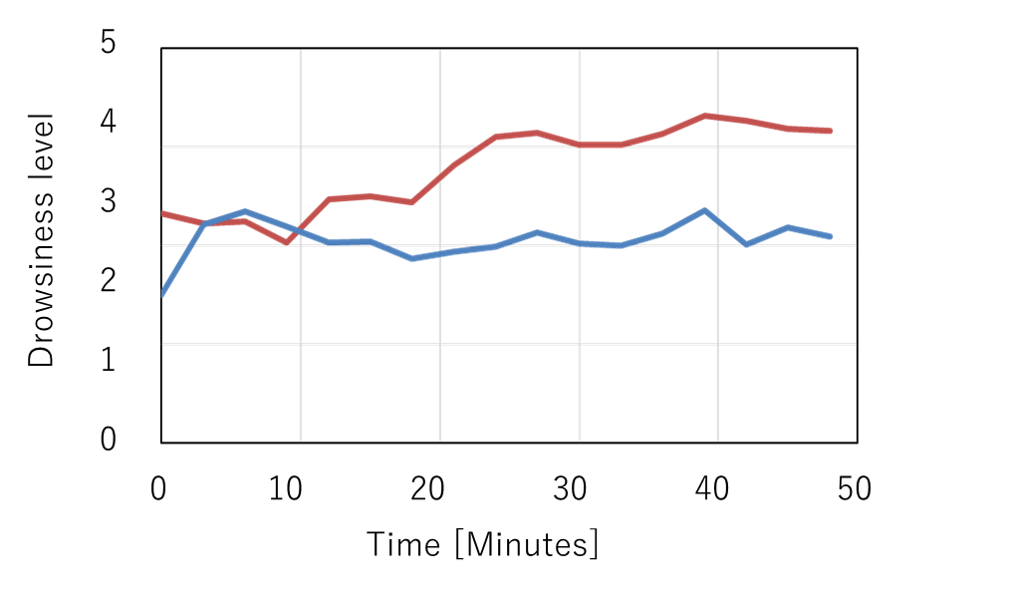 Difference types of driving routes resulted in difference in drowsiness levels
Can be used for prevention and prediction of accident-prone routes
Product Offerings
---
●Drowsiness sensing software library
 Supporting OS:Windows, Android, Linux